Four Benefits of Hiring a Fractional CFO During an Economic Downturn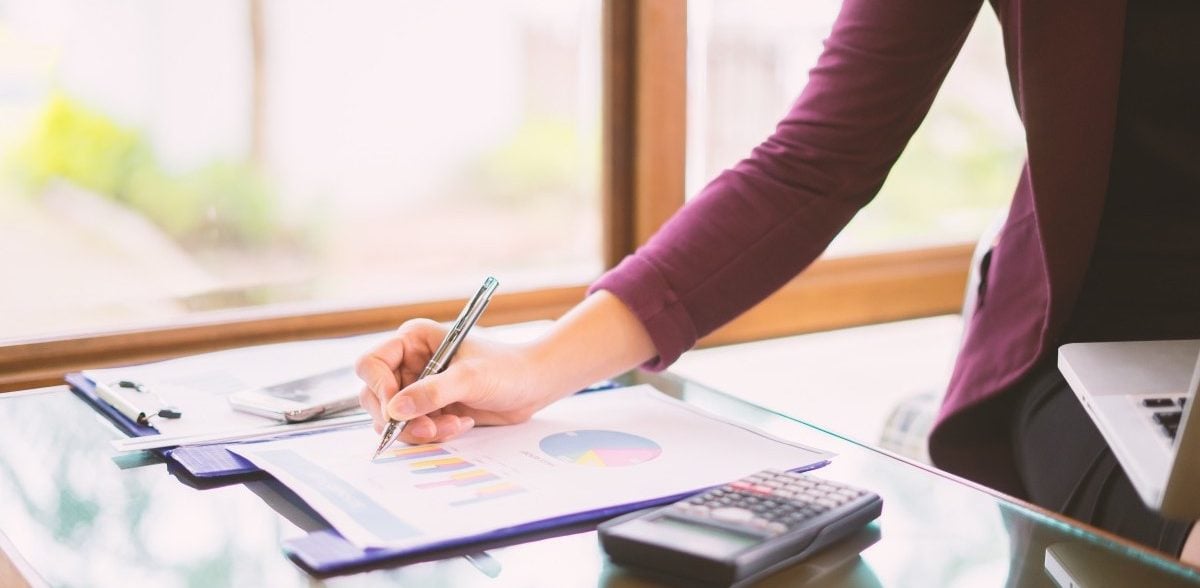 During an economic downturn, finances are every small business owner's top concern. Consider, for example, the financial crisis of 2008. It brought the U.S. banking system to its knees and led to the loss of millions of jobs. More than ten years later, history has shown that debt burdens become too heavy to bear beyond a certain level. It's unclear what that debt level might be when we expect a correction in the market or how severe the next economic downturn could be.
One thing, however, is clear – an outsourced Chief Financial Officer (CFO) is an invaluable asset to any small business. This is particularly true during an economic downturn--which some experts are forecasting may be in late 2023.
Benefit #1: Hiring an outsourced CFO or finance team is more economical
Hiring a full-time CFO who works out of your office doesn't just mean paying their salary. It also means paying for all the things that go along with a full-time employee including their benefits, increased office space, and the equipment needed for them to operate effectively. Hiring an outsourced CFO costs less than paying for someone to take on that position full-time. By fully exploring the option of using an outsourced expert before deciding to hire a full-time CFO, you may discover that an outsourced CFO more effectively meets your needs while saving you significantly in budget. This is a critical consideration and piece of maintaining your small business during periods of economic difficulty.
Benefit #2: Fractional CFOs are easy to scale
Using an outsourced CFO is far easier to scale than hiring a full-time CFO to work in your office. When you hire an outsourced CFO, you're able to use them as much or as little as you need based on your current finance and business planning needs.
Are you in a less busy time of the year for the business where a full-time CFO isn't necessary? It's easier to scale back your services than it is to fire – and then potentially need to rehire – an in-office employee.
Hiring an outsourced CFO is highly beneficial during times of fast growth. It can also be the smart choice when your company is experiencing issues with cash flow since this is a more effective way to adapt to the changing needs of your business quickly. A quick phone call with your fractional CFO is much easier to handle than hiring or firing employees.
Benefit #3: Wider expertise and knowledge of industries, challenges
When you bring on an outsourced or factional CFO for your company's financial needs, you get the expertise and knowledge of a CFO without the high price tag of a full-time CFO. This enables many companies to have a resource that they otherwise couldn't afford.
An outsourced CFO can provide more help with business strategy and planning than a tax accountant or bookkeeper, especially if you're a small business that's just getting started.
In the midst of an economic downturn, an outsourced CFO can provide valuable expertise that you might not be able to get from the level of business finance professional you'd be able to afford. This is especially true for help including crash crisis planning, navigating uncertainty in the market, planning for potential sales opportunities, and helping to ensure that your small business stays afloat during a difficult financial time.
Benefit #4: Outsourcing provides a valuable outsider's perspective
When your CFO works in your office, they may have biases based on relationships with various employees – or their opinion may be influenced by your business desires and plans. When you work with an outsourced CFO, on the other hand, you'll get an outsider's viewpoint. Often, they'll be able to spot things that you won't as well as offer impartial advice about difficult decisions that can be harder to come by from someone within your organization. They have less at stake when it comes to office politics.
Outsourced CFOs also have increased experience from working with a greater variety of companies and industries. From a business owner's standpoint, hearing from someone outside your immediate office staff can make it easier for you to change your perspective.
As a small business owner, it's impossible to know when the U.S. will see its next economic downturn or the potential impact on your business. One action that you can take is to find a CFO to help your small business today, as well as when that time comes.
Looking to drive growth and fuel business strategy?
Contact Focused Energy to learn how our outsourced CFO, finance, and operations services can help you to reach your goals during times of growth as well as challenging periods. Schedule a free consultation with our business experts today.