How Can Fractional CFO Services Help You Save Money?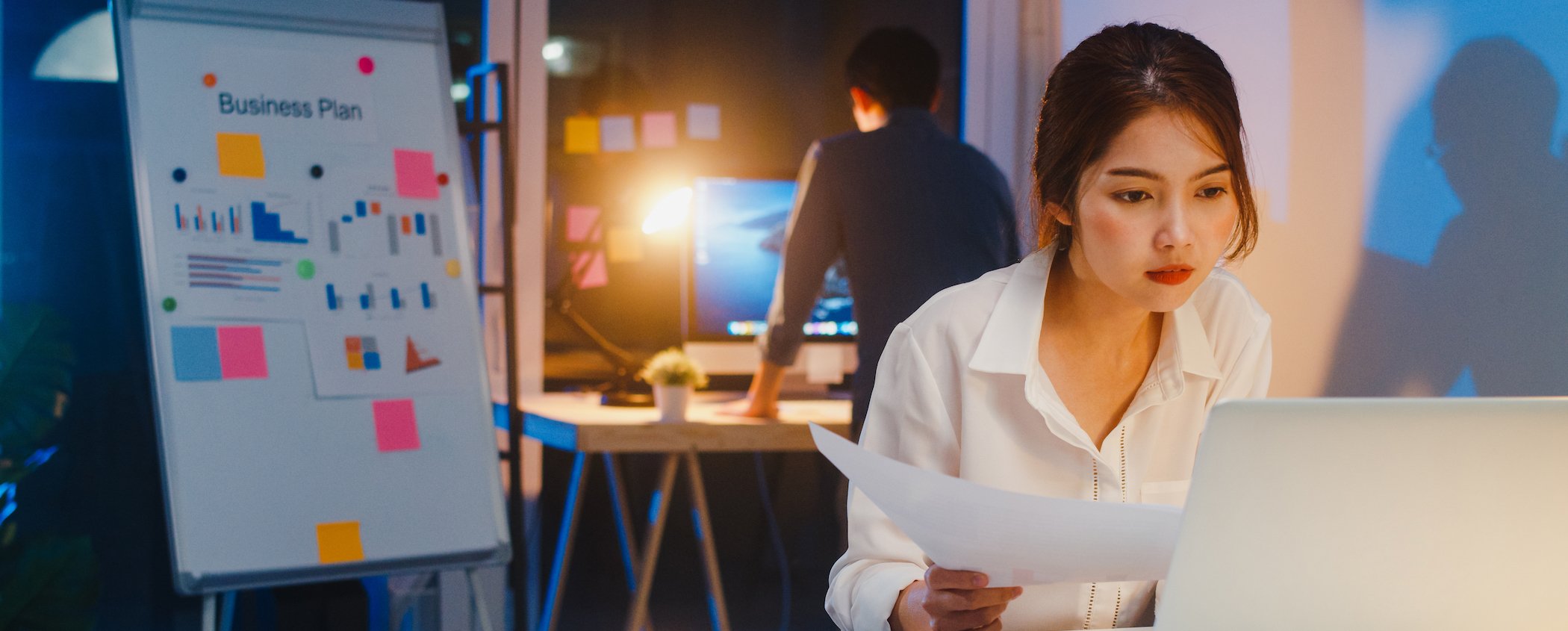 How can a growing company under the $20 million mark justify full-time executives? Fractional CFO services are becoming increasingly popular as a viable solution.
Hiring a full-time, in-house CFO may be cost-prohibitive and a budgetary for small to medium-sized companies who may need to reduce expenses to maximize ROI. According to data from the Bureau of Labor Statistics (BLS), the average salary for a Chief Financial Officer (CFO) in the United States was $183,270 per year as of May 2020. However, this figure can vary by state, location, industry, company size, and experience level.
This cost may only be feasible for some small or medium-sized businesses. Fractional CFO services can offset these inflated costs by providing an affordable solution to help companies stay financially sound.
Small business and professional services firm trends on the horizon will call out the need for outsourcing financial services. Outsourcing to a Fractional CFO means paying for a tailored solution that addresses your needs rather than a one-size-fits-all solution that may not fit your business best.
Hiring a fractional CFO gives small businesses access to financial expertise and strategic planning that may not be feasible to hire in-house. Below are the most relevant reasons for considering a fractional CFO:
Cost savings: Fractional CFO service provides access to financial expertise at a fraction of the cost.
Expertise: Fractional CFOs are experienced financial professionals who can offer valuable insights into a business's financial operations. They can guide financial planning, risk management, and other critical financial matters.
Strategic planning: Fractional CFOs can help businesses develop long-term financial strategies that align with their goals. They can analyze financial data and provide insights that enable companies to make informed decisions.
Financial reporting: Fractional CFOs can help businesses prepare accurate financial reports that comply with regulatory requirements. They ensure that financial statements are accurate, timely, and easy to understand.
Process improvement: Fractional CFOs can evaluate a business's financial processes and identify areas where efficiency can be improved, helping streamline processes, reduce errors, and save time.
Cash flow management: Fractional CFOs can forecast revenue and expenses, monitor cash flows, and develop strategies to optimize cash flow, helping businesses manage their cash flow.
Investor relations: Fractional CFOs can help businesses manage their relationships with investors by providing accurate financial reporting and communicating financial performance effectively.
Breaking Down the Cost Savings of Fractional CFO Solutions
Fractional CFO services help businesses save money by strategically looking at expenses for areas to reduce or eliminate—most small companies have unobvious costs they fail to recognize.
A good fractional CFO analyzes a company's financial state with the executives to help identify and reduce all hidden business costs, whether it's products or services that are over-utilizing resources, suboptimal procedures, or any other costly loopholes. They achieve this by:
Monitoring accounting and financial operations to improve efficiencies, forward-facing projections, and clarity

Analyzing industry trends and advising how to take advantage of arising opportunities while sticking to a budget

Negotiating better vendors and supplier contracts to improve pricing, cash flow, and cost of goods sold (COGS)

Recommending best practices and training financial staff

Assessing business performance and ways to strategically utilize resources and improve profitability

Analyzing risk and how best to achieve your goals

Evaluating the competition and developing ways to get a competitive advantage
A fractional CFO can help identify ways for your company to minimize expenses while maintaining or increasing profits.
A Fractional CFO Consistently Reviews Processes and Technologies
Inefficiencies vary by business and industry but often go unnoticed because "things have always been done that way." Outdated processes and tools can take root in a company's business health, resulting in siloed departments, employee dissatisfaction, and untapped leads. Fractional CFOs are well-versed in the latest financial technology developments and will know what tech stack will best supplement your company's resources (if it's worth upgrading or migrating to new software). They can also provide an outsider's perspective and help streamline processes to reduce costs and increase productivity.
Managing finances can be a complex and time-consuming task for small businesses. It requires expertise and experience in financial management, which is only feasible for some companies to hire a full-time CFO. Fractional CFO services, also known as outsourced CFO services, offer an alternative solution that provides businesses access to an experienced financial expert for a fraction of the cost of hiring a full-time CFO.
Valuable insights are another advantage of hiring a fractional CFO. By strategically analyzing costs and processes, fractional CFOs can help businesses optimize their financial performance, minimize risk, and achieve long-term goals.
For example, a fractional CFO can analyze a business's financial statements to identify areas where expenses can be reduced or eliminated. They can work with the company to develop strategies to minimize costs while maintaining or increasing profits. This could involve renegotiating vendor contracts, reducing energy consumption by replacing motion sensor lighting or improving staff training to increase productivity.
Staying current with the latest financial technology developments is a further advantage to hiring Fractional CFOs can also help businesses. They can evaluate the business's existing technology stack and determine if upgrading or migrating to new software would be beneficial. This can also help companies streamline operations, reduce errors, and save time and money.
Finally, Fractional CFOs can help businesses evaluate the financial impact of their decisions.
For example, a doctor or practitioner looking to invest in new equipment or expand to a new location may need to understand the potential fiscal impact of their decision entirely. By working with a fractional CFO, they can evaluate the economic impact and make informed decisions in the business's best interest.
In conclusion, hiring a fractional CFO can be an incomparable solution for small businesses looking to optimize their bottom line.
Focused Energy can help; we can provide a self-analysis template for your company to follow, and you can partner with us if you need additional help. Contact us today to learn more about our program and discuss your business needs.